How the Healthcare Industry Can Benefit from 5G
Jan 18, 2021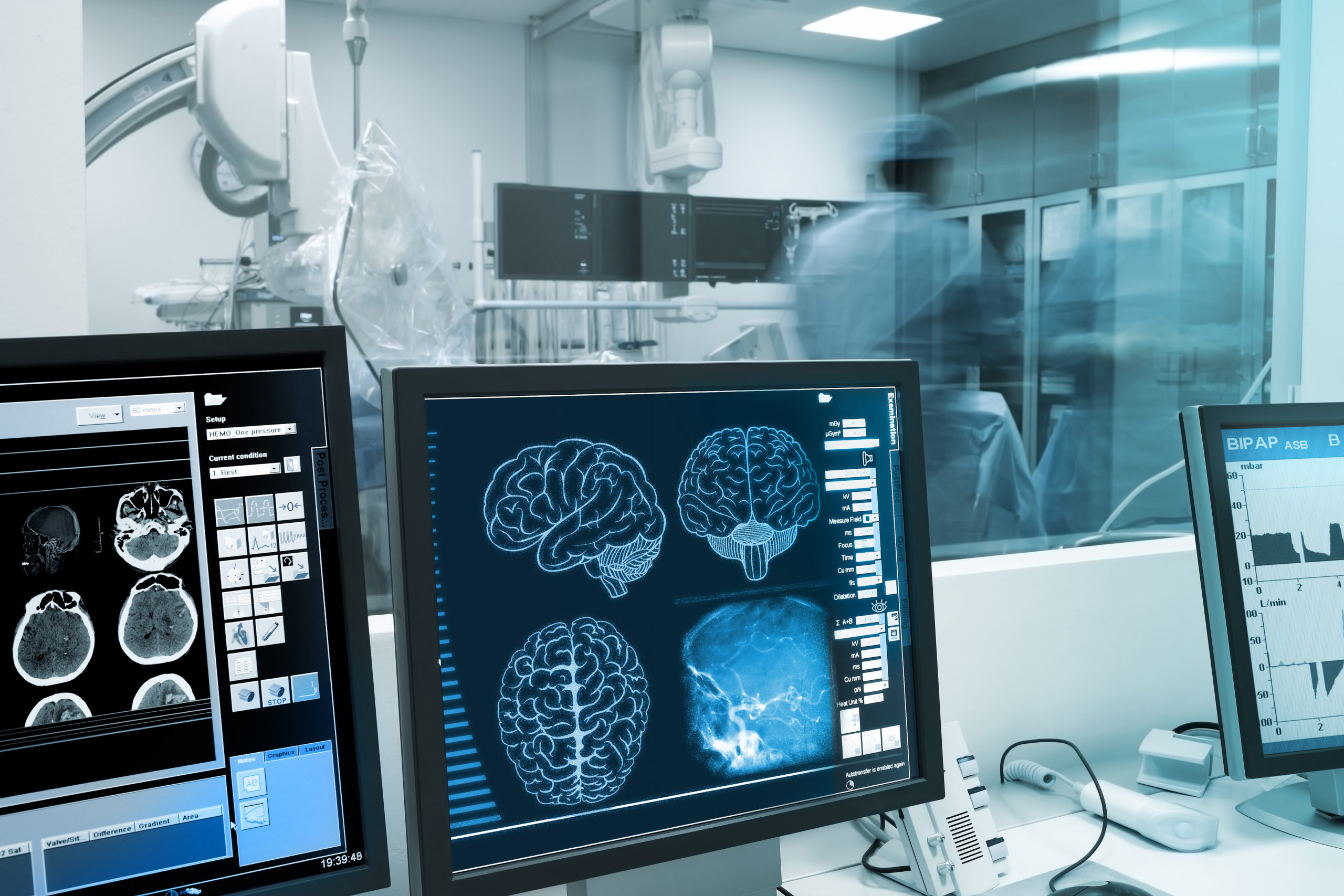 5G Looks to Improve the Healthcare Industry Significantly
With each passing day, 5G deployment advances further and further. This next generation in wireless networks will improve download and upload speeds, reduce latency, improve network reliability, and so much more. 5G will not only be convenient to those with smartphones and other smart devices, but its impact on many industries will be even greater. The healthcare industry looks to one that will benefit from 5G.
The healthcare industry is always looking for new ways to improve the quality and efficiency of its services. With the emergence of new 5G technologies, 5G will provide an impressive upgrade to connection power, faster speeds, and improved connection between patients, doctors, and smart devices used in treating patients.
In the wake of the COVID-19 pandemic, the need for more improved and efficient healthcare has never been higher. Millions of people had to stay in their homes for extended periods to keep themselves, their loved ones, and communities safe during this pandemic. Unfortunately, paired with many businesses closing, healthcare became less and less accessible. Fortunately, that is one issue 5G aims to improve.
As 5G development continues to improve with each passing day, it looks to revolutionize nearly every industry, especially healthcare. From improved accessibility to real-time remote monitoring, the healthcare industry looks to benefit significantly from 5G. ARYU Networks continues to keep a close watch over the deployment of 5G and the many advancements this wireless network provides.
Enhanced Telehealth 
As we've seen in the wake of COVID-19, the need for more accessible healthcare has never been greater. Millions of Americans had to remain in their home to prevent the spread of the coronavirus. A pre-COVID-19 study by Market Research Future revealed that the market for telehealth is expected to grow at a compound annual growth rate of 16.5% between 2017 and 2023. Now, after COVID-19, this growth rate will likely be much higher than expected. The demand for healthcare in rural areas was the main factor in this predicted increase.
With 5G, healthcare systems can utilize these mobile networks to handle multiple telehealth appointments at once, offering real-time communications between patients and doctors separated by miles. 5G technology will allow patients to secure quality healthcare to those who cannot easily drive to a doctor or specialist. It also protects patients from exposure to COVID-19 by minimizing in-office visits.
Improving the Transfer of Large Files
MRIs, CAT scans, and other image processes within the healthcare industry produce massive amounts of data. One patient can result in hundreds of gigabytes worth of data in a single day. Often, doctors have to send these files to specialists for further review. When bandwidth is low, transmission can take a long time to send, send incorrectly, or not send it all.
As you can imagine, this is an issue for patients that require immediate treatment. When files take too long to send, patients have to wait even longer for treatment. That also means doctors can't see as many patients in a day.
5G networks mean that healthcare professionals can send and receive large files of data quickly and efficiently, which reduces the time that patients have to wait for treatment. This improved file transfer speed also means more timely diagnostics, more second opinions, faster treatment starts, and more.
Real-Time Remote Monitoring 
5G also allows healthcare providers to monitor patients efficiently and gather data more accurately in real-time to improve personalized preventative care. According to a report from Accenture, 65% of consumers and 86% of doctors agree that wearables (a common form of remote monitoring) increase patient involvement in their health. Both consumers and doctors believe that patients using these wearables will reduce the costs of healthcare.
Despite the many benefits it offers, wearables and other real-time monitoring devices are not as widely used as one might expect. Low and unreliable network capacity limits and prevents doctors and patients from using these devices more frequently. Slow network speeds and unreliable connections present many challenges, such as incorrect vitals and stopping doctors from accessing real-time data.
5G's lower latency and increased capacity offer the healthcare industry a chance to provide reliable real-time remote monitoring to more patients. With 5G networks, providers can feel confident that the information they receive is up to date and accurate, which improves their ability to obtain critical healthcare information and deliver treatment quickly.
Improved Sensor Technology 
Much like wearables in real-time remote monitoring, medical device technology is improving dramatically. These innovations will provide patients with gadgets they can use to accurately and reliably monitor their vitals from home. These gadgets rely on sensors to calibrate, gather, and validate crucial data about patients. These devices can also transfer this data quickly to healthcare professionals for further analysis.
Many gadgets that use sensor technology are user-friendly. Patients can easily measure their vitals on their own. While impressive, for these sensors to make an impact, you'll need more than one. Patients will need a combination of sensors, which requires reliable bandwidth that can support that capacity. Fortunately, with 5G, that will be possible.
The Future of 5G in Healthcare
The healthcare industry is just one of many that look to benefit from the development of 5G. Every year, new devices emerge to help healthcare professionals provide more efficient and reliable care to their patients. However, while these technologies exist, the networks that currently support them can't do so efficiently.
5G networks will be able to support these technologies, allowing healthcare systems and providers to improve the quality of care and patient experience. On top of that, by enabling these technologies, the cost of care will also decrease. 5G gives providers the ability to provide more personalized care, allowing patients to receive more effective treatment faster. Instead of reacting to changes in a patient's condition, doctors can focus on preventative care.
ARYU Networks remains committed to staying up to date on any advancements in 5G. As 5G deployment continues to advance, the healthcare industry looks to benefit from 5G.