5G in 2021: What to Expect
Dec 16, 2020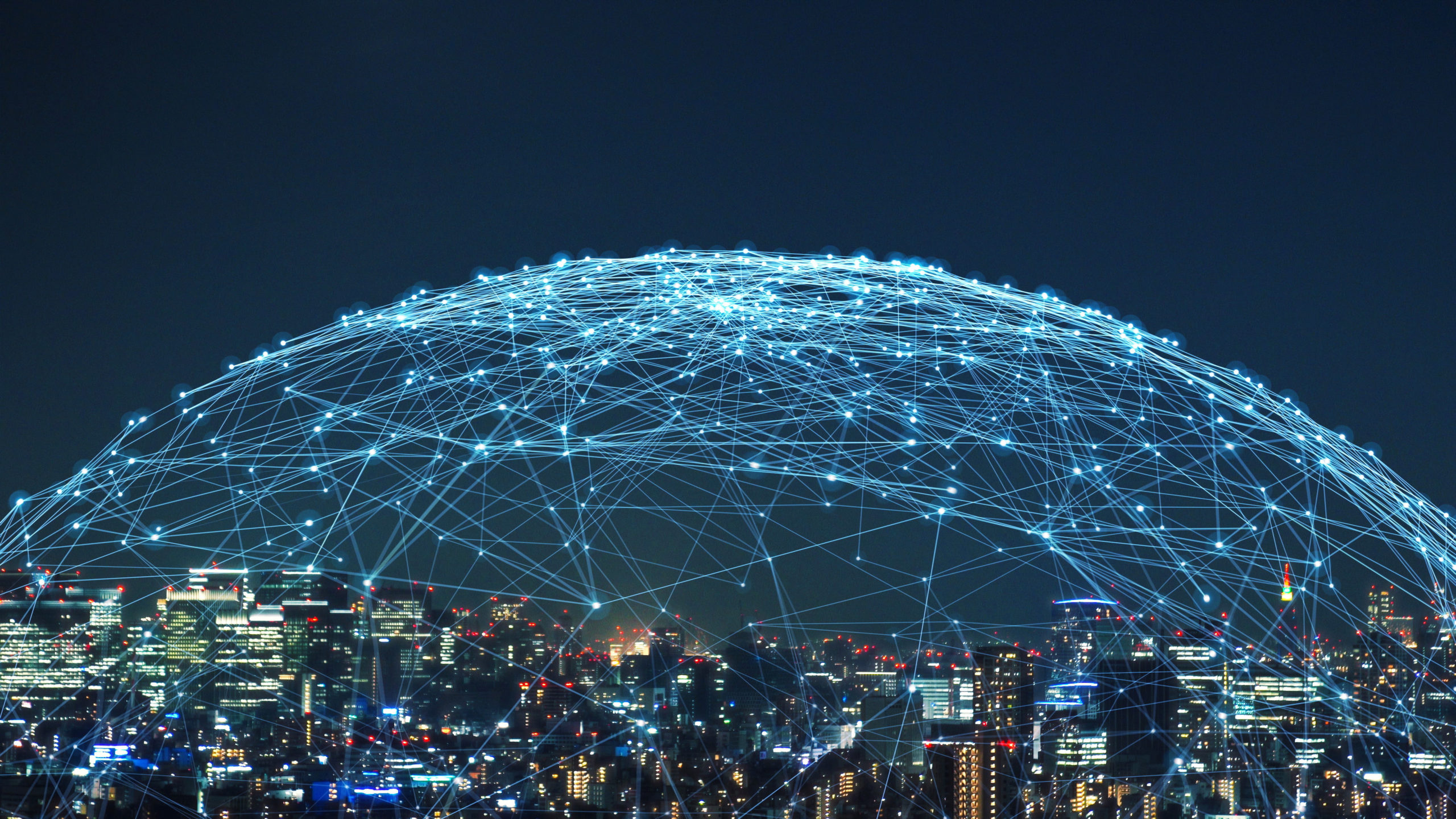 Prepare for 5G to Take Leaps in 2021
2020 was a big year for 5G. For instance, Verizon partnered with the NFL to bring its 5G Ultra-Wideband service to 17 NFL stadiums and several indoor arenas. 5G continued to spread across the U.S. throughout 2020. With the unexpected success of this year, 5G in 2021 looks to see significant leaps in technology and deployment.
Experts predict that by January 2021, 5G coverage will reach as high as 75% in the U.S. However, less than 4% of mobile devices will be 5G enabled by then, but you can expect that number to increase as 2021 continues. More developers will create 5G capable devices the more 5G deployment continues.
Mobile users are ready to experience the lightning-fast speeds, improved reliability, and reduced latency that 5G offers. While the low number of 5G enable devices could make 2021 a troublesome year for full deployment, we can expect the next generation of mobile networks to take a step forward in 2021.
ARYU Networks continues to stay on top of any updates regarding 5G in 2021. Unexpectedly, 2020 presented a host of obstacles that slowed the expansion of 5G. While we do expect 5G to take steps forward in the coming year, they may not be as large as we once thought.
5G in 2020 and COVID-19 
Many people expected the rise of 5G to hit new heights in 2020. And all signs were pointing in that direction. However, the unexpected spread of COVID-19 caused the world to slow to a halt, which also meant 5G deployment stopped with everything else. Phones sales took a hit during the pandemic, but not one as big as people thought.
In areas of the world where the virus was maintained, customers started buying 5G phones and mobile devices. Developers and manufacturers hosted virtual events where they announced their new wave of 5G phones while carriers continued to roll out their 5G networks. Thanks to Apple's announcement of its full lineup of 5G iPhone models, 5G sales ended up being better than people expected during the pandemic.
While 2020 was supposed to be the year 5G took off, many factors got in the way of that. From the global pandemic to underwhelming speed, the next generation of mobile networks didn't hit the heights many hoped it would, but the hit was nowhere near as bad as people thought it would be.
We can expect 5G in 2021 to look and function significantly different than it did in 2020.
5G in 2021
An Increase in 5G Enabled Devices 
As we mentioned earlier, less than 4% of devices are 5G enabled, which pales in comparison to coverage. While the communications industry was able to adopt both 3G and 4G networks quite easily, all signs suggest a slower, more steady build to 5G consumer adoption. However, we did see a boost in phone sales in 2020, even during the global pandemic.
Furthermore, industry experts expect 5G to hit its "tipping point" sometime in 2023. Not only will mobile devices (such as smartphones and tablets) be 5G capable, but so too will VR and AR devices, as well as connected Internet of Things (IoT) devices (like smart home appliances). These devices will make up the majority of traffic on 5G networks.
While the first 5G enabled devices hit the market in 2020, we can expect to see even more show up throughout 2021. As more people had to stay at home due to the pandemic, the need for reliable and fast home broadband grew. That is something 5G could fix, leading to speeds 10x faster than 4G LTE.
As such, the desire for 5G enabled devices continues to grow. However, the deployment of 5G infrastructure must keep up with the demand for these devices.
Building 5G Networks
While experts do anticipate 5G rollout to be slower than previous generations of mobile networks, that does not mean time is not of the essence. As we mentioned earlier, only a small number of devices will be 5G enabled. However, according to recent research, 1.4 billion mobile devices will be 5G capable by 2023.
That's only mobile devices and does not include other smart technologies, such as autonomous cars, smart home appliances, environmental sensors, security cameras, and so much more. While we are only in the early stages of 5G deployment, the implications it can have for industry, healthcare, and education are outstanding.
While 2020 appeared to slow down the introduction of 5G, it may have been a blessing in disguise. According to a recent report from Ericsson, 5G will cover roughly 60% of the global population by 2026. They also forecast that there will be 220 million 5G subscriptions around the world by the end of 2020, shattering forecasts. Ericsson expects that number to triple in 2021.
Currently, the 5G many people are experiencing is not the 5G they were expecting. As more carriers deployed their networks, 5G coverage was spotty in many areas. However, coverage continues to improve and looks to take leaps in 2021.
Infrastructure Deployment 
5G technology functions much differently than 3G, 4G, and even LTE networks. For one, it operates on a higher frequency. While these higher frequencies do lead to improved speeds and lower latency, they have lower coverage distances and lower building penetration. Carriers must distribute far more cell sites across a coverage area to combat this issue.
Small cells play an integral part in 5G development. While their coverage is small, they provide more reliable network connections in smaller, more densely populated areas. They reduce the number of devices competing for the same bandwidth. Small cells can support a much larger quantity of data at much faster speeds.
In addition to small cells, deep fiber deployment is also a necessity to reach more rural areas. However, it is a labor and cost-intensive part of creating network infrastructure. But carriers have to make these upgrades to ensure high-speed networks across a wider area.
With the growing number of 5G capable products, carriers must quickly and efficiently deploy these cell sites to keep up with the demand for 5G.
Devices Will Becomes Cheaper in 2021
One of the first significant issues consumers faced when it came to 5G was the expensive devices. The first smartphones with 5G capability were pricey, such as Samsung's Galaxy S10, which cost $1,300. On top of that, you would also have to purchase premium service plans to support its 5G capabilities. While 5G is the future, for many consumers, it's just an added cost.
However, in the months since, the price of 5G devices has gradually dropped. Samsung's Galaxy S20 5G typically starts at around $700. Even the price of Apple's 5G capable iPhone 12 Pro lineup is relatively cheap.
The number of 5G smartphones is expected to reach roughly 600 million in 2021. By 2022, nearly half of all smartphones will have 5G capability.
Takeaways
Even though 2020 presented a host of obstacles, 5G deployment should be on pace to beat the expansion of 4G LTE in most categories. Not only will more infrastructure be put in place, but speeds will also be much faster as these networks become more reliable. On top of that, coverage will also get much better, with more people being able to access 5G networks than before. Finally, 5G capable devices will also get much cheaper, allowing for greater access.
Looking at all of these, 5G in 2021 looks to take significant leaps forward. As always, ARYU Networks will continue to monitor the progress of 5G deployment and will do everything we can to ensure 5G networks are reliable and fast.