How to Utilize 3rd Party Staffing Companies to Speed Up Your Project
Oct 18, 2019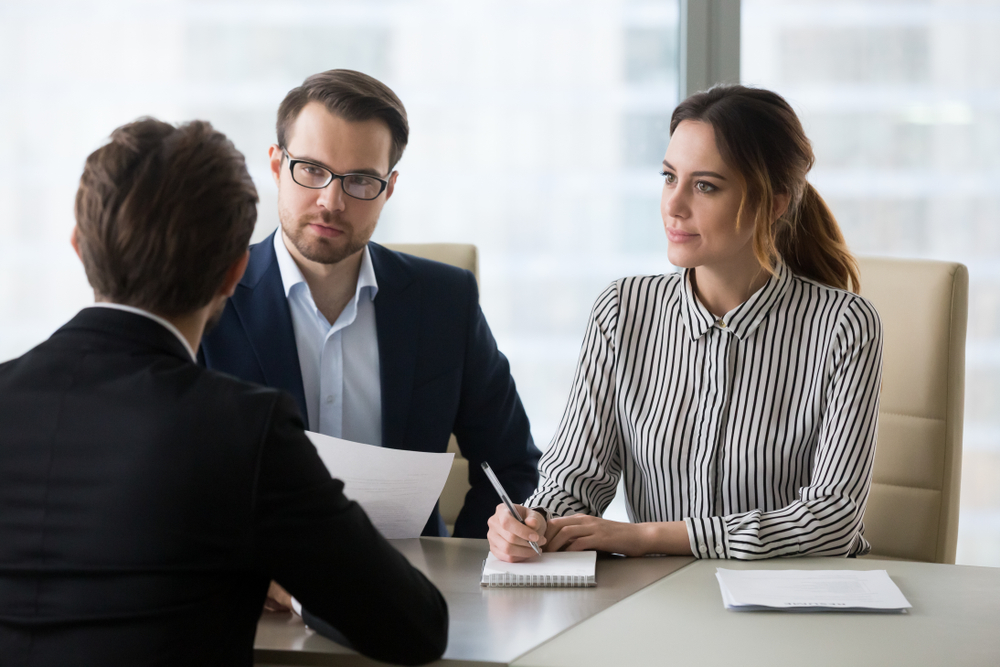 3rd Party Staffing Companies Can Be Beneficial to Your Business
Productivity and efficiency are two of the most important aspects every company must have. Without them, projects often take far longer to complete than necessary, and when they are finally completed, the quality of the results are less than favorable. Many reasons can lead your company and team to produce sub-par work or take an extended time to complete a project. Most often, a lack of talent on your team is typically to blame. Fortunately, 3rd party staffing companies or agencies can provide your business with a chance to speed up the timetable for your project.
3rd party staffing companies can come in handy for your business in situations such as:
Understaffed workforce
Replacing someone that is on leave, including maternity leave, vacation, etc.
Providing required help in dealing with an unexpected influx of business
Utilizing a staffing agency gives your business much-needed flexibility. You can increase your workforce without having to layoff employees once a project is complete or when business has gone back to normal.
Many people have their reservations about 3rd party staffing companies. Often, they provide individuals for you that don't possess the appropriate skills for the job. Sometimes, hires will take the job but never show up. However, there are ways you can utilize these staffing companies to improve project performance and speed.
Tips for Using 3rd Party Staffing Companies 
Creating a partnership with a staffing agency provides you with a valuable resource that presents you with someone else to shoulder the load of your recruitment efforts. Your company may have seen an increase in new business with little to no warning. Staffing companies take the burden of filling many roles in your company, so you can focus on other important areas in your business.
Unfortunately, staffing companies can provide you with inadequate hires. According to the American Staffing Association, throughout the second quarter of 2019, staffing companies employed an average of 3.1 million workers per week. This means that there is no shortage of workers available with some being good and others not so much. However, there are ways you can ensure that these companies can provide you with the right hires for the right jobs.
Communicate Clearly 
In all relationships, whether professional or personal, communication is important. You should view a 3rd party staffing company as an extension of your company. Having open and clear communication creates a healthy working relationship between your company and theirs.
Recruiters require adequate information about the position in question and the culture of the work environment. Sometimes a phone call with your HR department or even an office tour provides them with the adequate information they need to find the right fit for the role. Many recruiters also need feedback about specific candidates from you to adjust their search. The information you provide these companies can also be relayed to candidates to keep them interested in this position. The labor market is extremely competitive, so a lack of updates from you can cause them to pursue openings elsewhere.
Staffing companies may find it irksome if you do not respond to their e-mails or phone calls promptly. After all, they are helping you find individuals to speed up your project so it would make sense for you to be involved in some capacity in hiring.
Provide Thorough Key Job Details
This is extremely important to finding the right person for the job. The goal of outsourcing hiring to a 3rd party staffing agency is to find adequate candidates to correctly and quickly complete a project while you continue to work on other important areas. However, if they don't find someone fit for the role, your project quality will decline as well as the speed it takes to complete it.
You need to be thorough with the information you provide 3rd party staffing companies. Provide them with information such as:
What the open position is
Required skills
List of traits of skilled workers currently employed
What the environment and culture of the company is
Education level required
Experience required
Personality traits conducive with the current team
This information will allow a staffing company to narrow their searches down to ensure that you receive a quality hire.
Find the Right Staffing Company 
It is important to remember that not every staffing agency is equal. The American Staffing Association states that there are around 20,000 staffing and recruiting companies in the U.S., so, understandably, many of these companies do not provide quality services. If you require the services that a 3rd party staffing company provides, it is your job to ensure that the company you choose to work with is reputable.
There is no shortage of options to choose from when looking for a staffing agency when you need one. It is important to do the proper groundwork prior to ever needing one so that when you do get to a point where workers are required, you already have someone you can rely on to provide you with said workers.
Provide Feedback 
While this does fall into keeping clear communication, it does warrant more explanation. Feedback allows all companies to improve their services for future situations. After you have completed your project, continue to communicate with your staffing company. Provide them with details explaining what went well and what went wrong. Constructive criticism should always be welcomed, but you should also provide credit where credit is due. This will allow your company to build a stronger and healthier relationship with them.
There are many times that businesses face situations where a larger workforce is needed. Either you need to replace people who have taken leave, you have seen an increase in the level of business you receive, or you are simply understaffed in general. Utilizing a 3rd party staffing agency can help you not only speed up a project but ensure that the quality of work is exceptional.